Biography George Orwell. Biography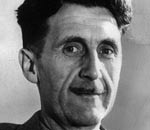 George Orwell, (25 June 1903 – 21 January 1950) has proved to be one of the twentieth century's most influential and thought-provoking writers. His relatively small numbers of books have created intense literary and political criticism. Orwell was a socialist, but at the same time, he did not fit into any neat ideology. He is best known for his novels "1984" and "Animal Farm" – which both warn about the dangers of a totalitarian state. Completed just after the Second World War, they touched a chord because of contemporary fears over the growing influence of state control. He was foremost a political writer, but for Orwell, his object was not to promote a certain point of view but to arrive at the truth; exposing the hypocrisy and injustice prevalent in society.
Orwell 's Early life
Orwell was born Eric Blair on 25 June 1903, in Motihari, Bihar, in India. Shortly after his birth, he was taken by his mother back to Oxfordshire, England. His family were financially poor, but an aspiring middle-class family. Orwell described it as 'lower-upper-middle-class' – a reflection of the importance he felt the English attached to class labels.
With his family unable to afford fees to a proper public school, he was educated at St Cyprian's in Eastbourne, which served as a preliminary crammer to gaining a scholarship for public schools like Eton. In a later essay "Such, Such were the Joys" he was scathing of his time at St Cyprian's noting how difficult it was to be happy in such a mean-spirited environment. Aged 14, he was able to move to Eton, where he had better memories because of the greater intellectual stimulation. However, the awareness of being much poorer than many of his school friends remained. He left Eton with firmly held "middle class" values but at the same time a sense of unease with his social position.
After school, he was unable to afford university, and for want of a better option, Orwell took a job with the Burmese civil service. It was here in Burma, that Orwell would begin to assert his independence from his privileged upbringing. Revealingly, Orwell later told how he found himself rooting for the local population, and despising the imperial ideology which he represented. He resigned from his position in 1927. In an essay Shooting the Elephant he describes he feelings on Burma:
"Theoretically and secretly of course, I was always for the Burmese and all against the oppressors, the British. As for the job I was doing I hated it more bitterly than I can perhaps make clear" (1)
It was in the nature of George Orwell to try and see a situation from other people's point of view. He was unhappy at accepting the conventional social wisdom. In fact, he grew to despise his middle-class upbringing so much he decided to spend time as a tramp. He wanted to experience life from the view of the gutter. His vivid experiences are recorded in his book "Down and out in Paris and London". No longer could Orwell be described as a "Champagne Socialist"; by living with the poorest and underprivileged, he gained a unique insight into the practical workings of working class ideas and working-class politics.
The Road to Wigan Pier
In the middle of the great depression, Orwell undertook another experience travelling to Wigan; an industrial town in Lancashire experiencing the full effects of mass unemployment and poverty. Orwell freely admitted how, as a young child, he was brought up to despise the working class. He vividly tells how he was obsessed with the idea that the working classes smelt:
"At a distance.. I could agonise over their sufferings, but I still hated them and despised them when I came anywhere near them." (2)
The Road to Wigan Pier offered a penetrating insight into the condition of the working classes. It was also a right of passage for Orwell to live amongst the people he had once, from a distance, despised. The Road to Wigan Pier inevitably had a political message, but characteristically of Orwell, it was not all pleasing to the left. For example, it was less than flattering towards the Communist party. This was despite the book being promoted by a mostly Communist organisation – The Left Book club.
Orwell and the Spanish Civil War
It was fighting in the Spanish Civil war that Orwell came to really despise Communist influences. In 1936, Orwell volunteered to fight for the fledgeling Spanish Republic, who at the time were fighting the Fascist forces of General Franco. It was a conflict that polarised nations. To the left, the war was a symbol of a real socialist revolution, based on the principles of equality and freedom. It was for these ideals that many international volunteers, from around the world, went to Spain to fight on behalf of the Republic. Orwell found himself in the heart of the Socialist revolution in Barcelona. He was assigned to an Anarchist – Trotskyist party – P.O.U.M. More than most other left-wing parties, they believed in the ideal of a real Marxist revolution. To members of the P.O.U.M, the war was not just about fighting the Fascist menace but also delivering a Socialist revolution for the working classes. In his book, "Homage to Catalonia" Orwell writes of his experiences; he notes the inefficiency with which the Spanish fought even wars. He was enthused by the revolutionary fervour of some of his party members; however, one of the overriding impressions was his perceived betrayal of the Republic, by the Stalinist backed Communist party.
"the Communists stood not upon the extreme Left, but upon the extreme right. In reality this should come as no surprise, because the tactics of the Communist parties elsewhere" (3)
Unwittingly he found himself engaged in a civil war amongst the left, as the Soviet Union backed Communist party turned on the Trotskyite factions like P.O.U.M. In the end, Orwell narrowly escaped with his life, after being shot in the throat. He was able to return to England, but he had learnt at first hand how revolutions could easily be betrayed; ideas that would later shape his seminal work "Animal Farm."
Orwell at the BBC
During the Second World War, Orwell was declared unfit for active duty. He actively supported the war effort from the start. (He didn't wait for the Soviet Union to enter like some communists.) He also began writing for the left-leaning magazine 'The Tribune' which was associated with the left of the Labour Party. Orwell was appointed editor and was enthusiastic in supporting the radical Labour government of 1945, which implemented a national health service, welfare state and nationalisation of major industries. However, Orwell was not just focused on politics, he took an active interest in working class life and English culture. His short essays investigated aspects of English life from fish and chips to the eleven rules of making a good cup of tea.
Orwell described himself as a secular humanist and could be critical of organised religion in his writings. However, he had a fondness for the social and cultural aspect of the Church of England and attended services intermittently.
Barnhill. Jura
He married Eileen O'Shaughnessy in 1936 and in 1944, they adopted a three-week old child – Richard Horatio. Orwell was devastated when Eileen died and sought to remarry – seeking a mother for his young son. He asked several women for their hand in marriage, with Sonia Branwell accepting in 1949 – despite Orwell's increasingly poor health. Orwell was a heavy smoker and this affected his lungs causing bronchial problems. In the last years of his life, he moved to a remote farm on the Scottish island of Jura to concentrate on his writings. Orwell passed away on 21 January 1950. His friend David Astor helped him to be buried at Sutton Courtenay churchyard, Oxfordshire.
The two great novels of Orwell were "Animal Farm" and "1984". Animal Farm is a simple allegory for revolutions which go wrong, based primarily on the Russian revolution. 1984 is a dystopian nightmare about the dangers of a totalitarian state which gains complete control over its citizens.
Citation: Pettinger, Tejvan. "Biography of George Orwell", Oxford, www.biographyonline.net 3 Feb. 2013. Last updated 4 Feb 2018.
Articles
The Socialism of George Orwell
George Orwell Quotes
References
George Orwell, "Shooting an elephant", George Orwell selected writings (1958) p.25
George Orwell, "Road to Wigan Pier" (Harmondswith) 1980 p.130
George Orwell, Homage to Catalonia 1959 p.58
George Orwell – a collection of essays
George Orwell – a collection of essays at Amazon.com
Animal Farm and 1984
Animal Farm and 1984 by George Orwell at Amazon
Related pages
Famous

English people – Famous English men and women. From Anne Boleyn and Queen Elizabeth I to Henry VIII and Winston Churchill. Includes the great poets – William Shakespeare, William Blake and William Wordsworth.
Writers and authors

– Famous authors such as J.R.R. Tolkien, William Shakespeare, J.K. Rowling, Jane Austen, Leo Tolstoy, John Steinbeck and Ernest Hemingway.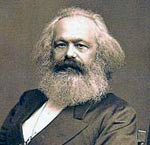 Famous socialists – From Karl Marx, the founder of Marxism, to leading Communists, such as Lenin and Leon Trotsky. Also democratic socialists of US and UK.
George Orwell Resources

George Orwell biography
George Orwell at BBC history
Achievements of George Orwell