Famous Hindus. Biography
Hinduism encompasses a broad range of spiritual and religious traditions. There is no commonly accepted definition of Hinduism, but it generally refers to religious practices based around the great Indian spiritual Teachers like Sri Rama, Sri Krishna and the great Indian spiritual texts including the Ramayana, the Mahabharata, The Puranas and the Bhagavad Gita. It encompasses Vedanta, Vaishnavism and other traditions.
A list of famous Hindus in both East and West.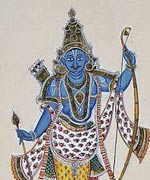 Sri Ramachandra is considered the seventh Avatar of Vishnu. Rama's life is held as an example of the perfect devotion to dharma. His life and teachings are incorporated in the Ramayana, which tells of his exploits and adventures against the demon Ravana.

Sri Krishna considered an avatar of Vishnu. His life is depicted in the epic Mahabharata. Sri Krishna gave the immortal teaching of the Bhagavad Gita on the battlefield of Kurukshetra. He also is a key figure in Bhakti Yoga.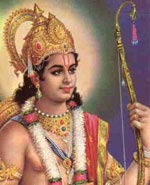 Arjuna was one of the greatest warriors of his age. The third Pandava brother, Arjuna was a key figure in the Mahabharata. It was Arjuna who listened to the great discourse of his Teacher, Sri Krishna on the battlefield of Kurukshetra.

Mirabai (c. 1498–c. 1557) was a Hindu saint who left a legacy of devotional bhajans dedicated to Lord Krishna. Mirabai was forced to marry a rich prince, but she rebelled against the wishes of her family and devoted her life to singing the praises of Sri Krishna.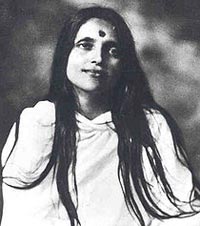 Anandamayi Ma (1896–1982) a Hindu saint from Bengal. Many followers and observers found her to be often in a divinely intoxicated state. Healing and other miracles have been attributed to her.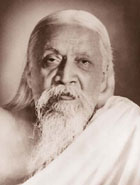 Sri Aurobindo (1872–1950 ) was a spiritual Teacher, philosopher and poet. He was a former revolutionary activist who gave up politics to devote himself to spirituality. In Pondicherry, India he attracted disciples inspired by his spiritual presence and philosophy. He wrote The Life Divine and Savitri – two of his greatest works expressing his philosophy.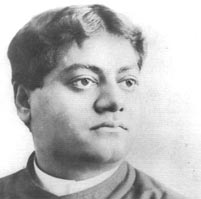 Swami Vivekananda (1863–1902) a direct disciple of Sri Ramakrishna, Vivekananda helped spread Sri Ramakrishna's message and mission to the West. Vivekananda represented Hinduism at the World Parliament of Religions in 1893 and helped to express the universal message of the Sanatana Dharma (universal message of Hinduism.)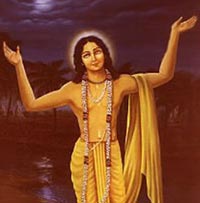 Sri Chaitanya (1486–1534) a devotee of Lord Krishna, Sri Chaitanya's followers saw him as an incarnation of Vishnu. Sri Chaitanya gave up his academic position and spent his life wandering in divine ecstasy and singing devotional bhajans.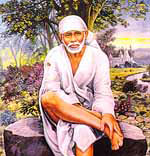 Sai Baba of Shirdi (c. 1860–1918 ) Sai Baba of Shirdi was an Indian Guru, fakir and saint. He was widely venerated by Muslims and Hindus alike, who saw Sai Baba as a saintly, holy figure.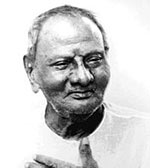 Nisargadatta Maharaj (1897–1981) was an Indian Spiritual Teacher and philosopher of Advaita. His book, I Am That summarises his Advaita philosophy through the many talks with devotees. Maharaj spent many years teaching a very simple philosophy that all is God, and seekers only need to understand their real nature, which is already within.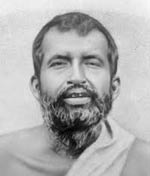 Sri Ramakrishna (1836–1886) was an influential Bengali mystic and spiritual Guru. Sri Ramakrishna practised an intense spiritual sadhana. Through his experiences, he came to believe that all religions lead to the same goal of God-realisation.

Paramahansa Yogananda (1893–1952) was a popular spiritual Teacher and Guru, who came to the West in the 1920s. Yogananda was a disciple of Sri Yukteswar and was responsible for the early spread of Hindu yoga in the US.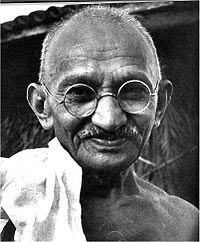 Mahatma Gandhi (1869–1948) Indian nationalist and politician. He became the most prominent leader of the Indian Congress party. Gandhi led non-violent protests against British rule. He also sought to improve the welfare of women and lowest caste members of Indian society. Gandhi was a Hindu who tried to embrace all the major world religions.

Ramana Maharshi (1880 – 1950) Spiritual teacher who experienced self-realisation at the age of 16 and spent the remainder of his life at the Holy Mountain of Arunachala in south India. He taught a path of self-inquiry. "Who Am I?"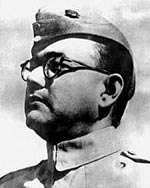 Netaji Subhas Chandra Bose (1897–1945) Indian nationalist leader. Netaji raised a united Indian army of all religious faiths in an attempt to win independence for India.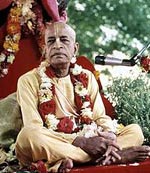 A. C. Bhaktivedanta Swami Prabhupada (1896–1977) was the founder of the International Society for Krishna Consciousness (ISKCON), commonly known as the "Hare Krishna Movement". His mission was to spread a form of Vaishnavism.

Indira Gandhi (1917–1984) Prime Minister of the Republic of India for three consecutive terms from 1966 to 1977 and for a fourth term from 1980 until her assassination in 1984.

Sri Chinmoy (1931–2007) Born in India, Sri Chinmoy spent 20 years in the Sri Aurobindo Ashram before coming to the US in 1964. He established meditation centres around the world and created the Sri Chinmoy Oneness-Home Peace Run, and other initiatives for world peace.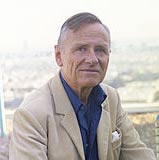 Christopher Isherwood (1904–1986) a British novelist who became associated with the Ramakrishna movement. He wrote extensively on his life with his own Guru and about Sri Ramakrishna.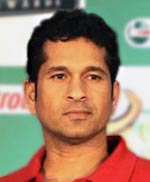 Sachin Tendulkar (1973– ) one of the world's greatest test batsmen of his generation. Tendulkar scored over 30,000 runs in international cricket.
John McLaughlin (1942– ) Also known as Mahavishnu John McLaughlin, he became a follower of Sri Chinmoy in the 1970s.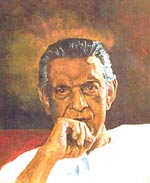 Satyajit Ray (1921–1992) Author, film director, producer, illustrator and film critic. Ray has won many awards for his individualistic and unique documentaries and films, including Pather Panchali (1955).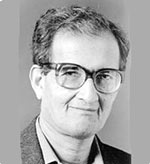 Amartya Sen (1933– ) an Indian economist who was awarded the Nobel Prize for economics in 1988. He has worked on social choice theory and contributed to the field of development economics.
Lakshmi Niwas Mittal (1950– ) Born in Sadulpur, Rajasthan, India. He started his working life as a steelworker, then Lakshmi went on to buy his own steel mills and turn loss-making steel companies around. By 2008, his wealth peaked at $69.1bn, but after incurring a few heavy losses as of 2017 his net worth is 17.3bn (Bloomberg).
Citation: Pettinger, Tejvan. "Famous Hindus", Oxford, UK www.biographyonline.net, 11/08/2013 Updated 26th September 2017
Related pages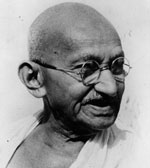 Famous Indians – A list of Indian men and women throughout the ages. Categories include politicians, scientists, sports people, spiritual figures and cultural figures. Includes Mahatma Gandhi, Akbar, Swami Vivekananda and Indira Gandhi.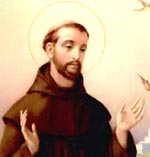 Famous saints – Famous saints from the main religious traditions of Christianity, Hinduism, Islam, Judaism and Buddhism. Includes St Francis of Assisi, Mirabai and Guru Nanak.

Muslims – Famous Muslims. Including the Prophet Muhammad, Saladin, Rumi, Muhammad Ali Jinnah, Muhammad Ali and Malala Yousafzai.